Frequent questions
How to pay for an online reservation?
You just have to follow the steps indicated, completing all the required fields. Standard reservations will be paid upon arrival at the hostel. Patios del Orfebre can charge the first night during the 48 hours prior to the arrival date. When you make a reservation that includes one or more nights belonging to the special dates, this is March 29, 30, 31 or any Friday or Saturday in April and May, the rate will be non-refundable, the payment of this will be made in advance ( at any time) and it will not be possible to cancel and / or modify. Patios del Orfebre can charge the card provided in the reservation form, or you can make the payment through PayPal if you prefer. Please make sure to enter the card number correctly, since, in case of not being able to make the charge, Patios del Orfebre reserves the right to automatically cancel the reservation.
How far in advance can I cancel a reservation?
The cancellation is FREE OF CHARGE if it is made 48 hours prior to the scheduled arrival at the establishment.
When is High Season?
The months of March, April, September, October are high season. The month of May is considered extra-high season.
Do you have parking near the hotel?
Yes, there is a public parking 150 meters from the hostel called Parking "Paseo de la Victoria". It is not necessary to reserve a place, but if you would like to, you can reserve through the parclick.com platform.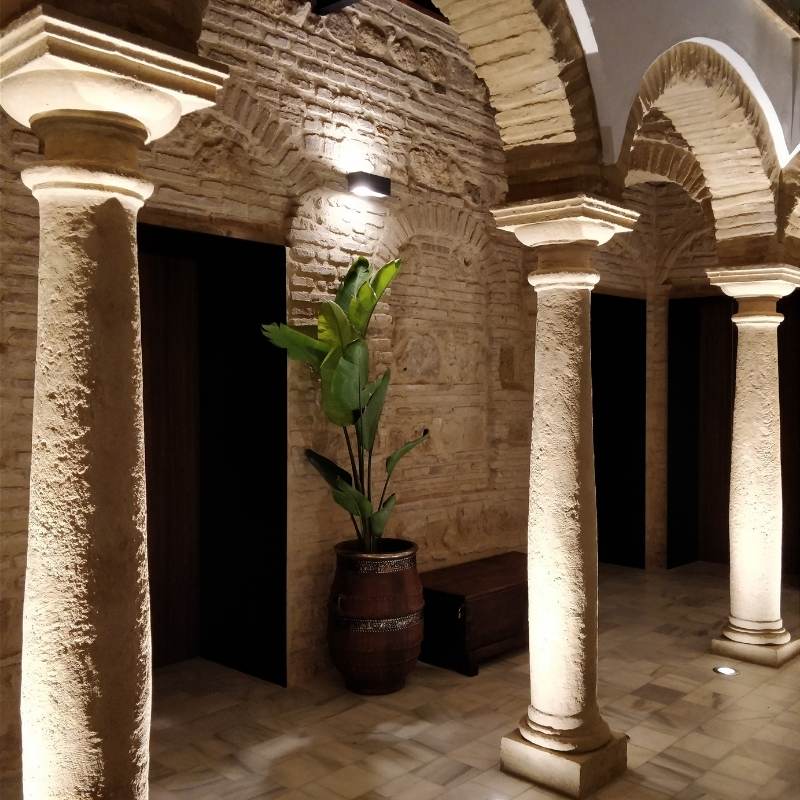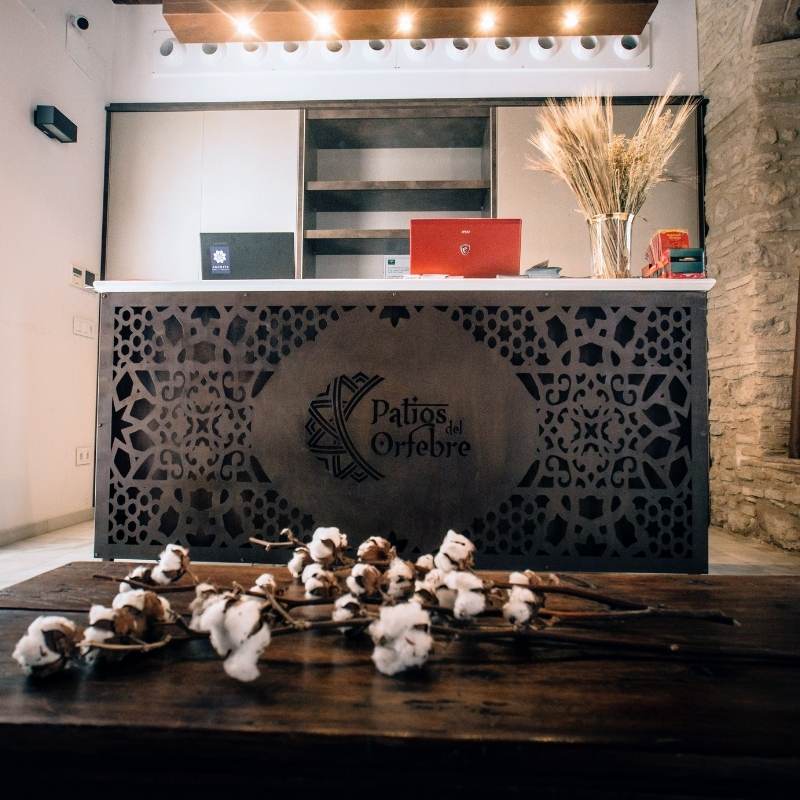 Rules for internal use
Reception
This property does not have a 24-hour staffed reception. There are video surveillance cameras for the guests' own security 24 hours a day. The client has telephone numbers of the personnel in the Welcome Card to use them in case of any incident or doubt.
Check-in
Check-in hours are from 3:00 p.m. to 10:00 p.m. If the client cannot register before that time, he must notify it in advance.
Check-out
Before 12:00 h. Clients must leave the room before that time, otherwise, Patios del Orfebre reserves the right to charge € 20 for late check-out.
Night access
Access at night (outside reception hours) is done with the customer card, which allows the main door of the building to be opened by bringing it closer to the panel next to it.
Use of facilities
The client undertakes to make a responsible use of the facilities and services, trying to contribute to the silence and well-being of the rest of the clients staying, as well as to comply with the rest of the civic regulations. It is completely prohibited by Law 42/2010 of December 30, smoking throughout the establishment. The violation of this law will entail the corresponding complaint and the penalty of € 100 to the responsible room.